Details:
SFP News
31 May 2005
A Powerful Bomb exploded in the Mosque Madinatual Ilm in the busy area of Gulshan-e-eqbal, near Nipa Karachi. The bomb went off Killing about 5 People including a Policeman a guard and attackers. Time of the attack is reported as 7:35Pm Local time.
According to SFP sources some three attackers came to attack on Mosque, two of them stand out side and one equipped with weapons and explosive matter entered in Imambargah and resisted by guard named Fida Hussain. The guard sacrified his life and got martyrdom in preventing terrorist to enter in mosque, after firing or explosion, in result terrorist went into hell.
Then other two terrorists who were covering encircle of Mosque started firing. Two policemen sitting outside Mosque exchanged fired. One attacker shot dead and one of the policemen named M.A Raja martyred, remaining third terrorist arrested by police in injured condition. So it could be said that to reach on mastermind is very easy now. But now it is being propagated that all three attacker shot dead on the spot. Thatís is totally unfounded fact.
About some 22 worshipers were wounded. Dead bodies and wounded were sentenced to Jinnah and Patel hospital. Dead Body of Shaheed Fida Hussain was sentenced to A. B Sina Line.
One More Injured Mohammad Ali were martyred at Liaqat Hospital. His dead body is being shifted to Jat Line (Lines Area) at Hussaini Imambargah.
He was in age of 25, working at Masjid wa Imambargah Madinatul Ilm.
---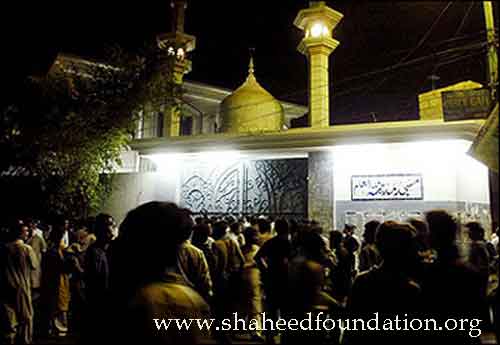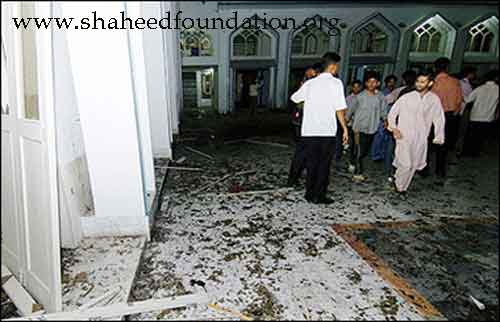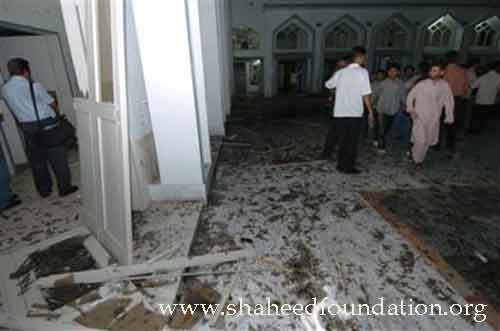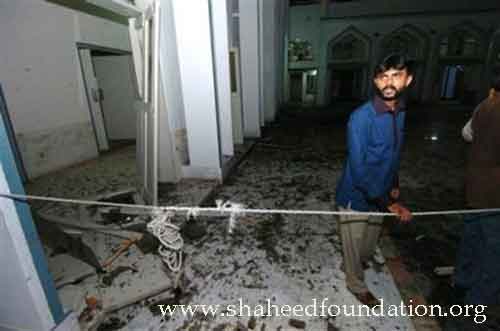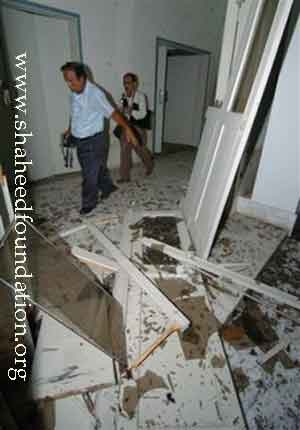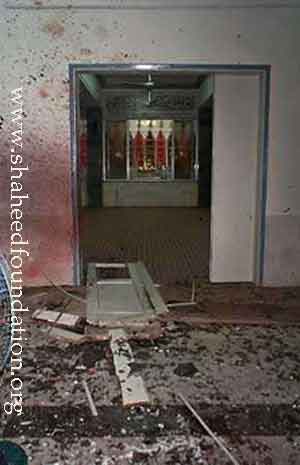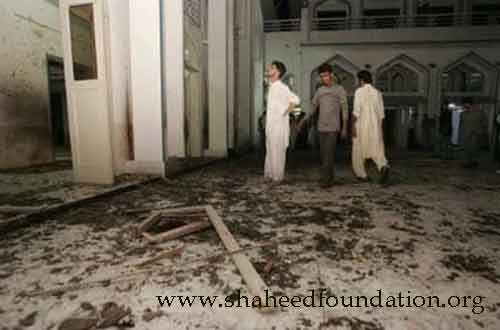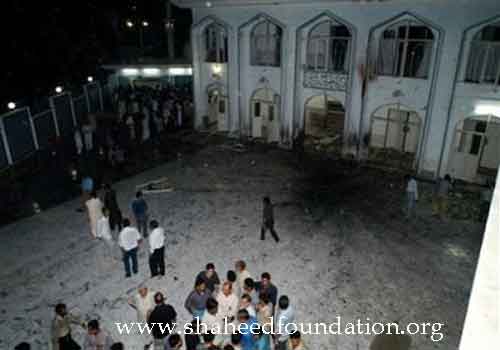 Shaheed M.A Raja Shot in line of Duty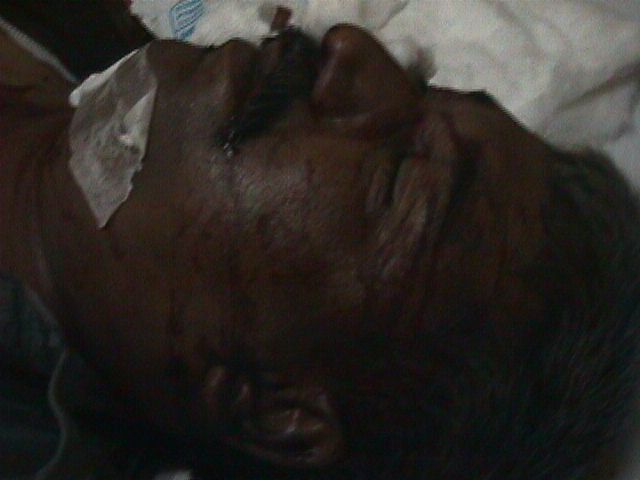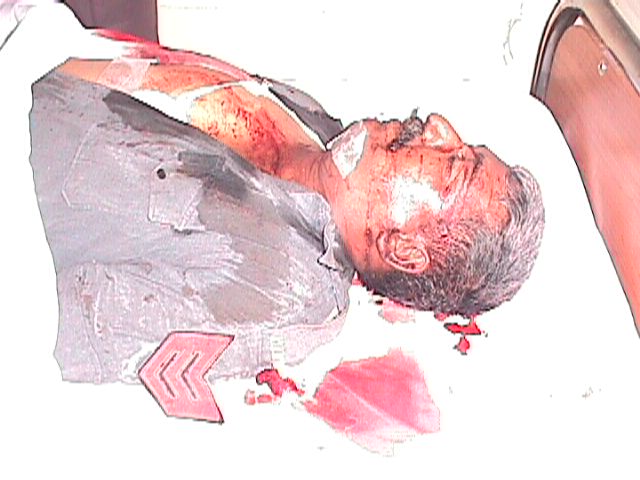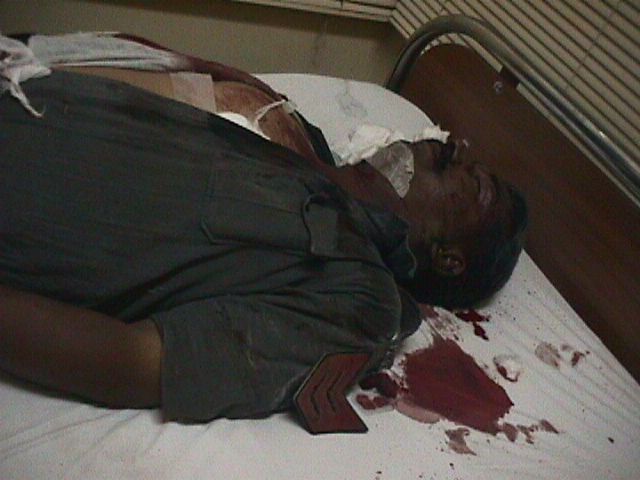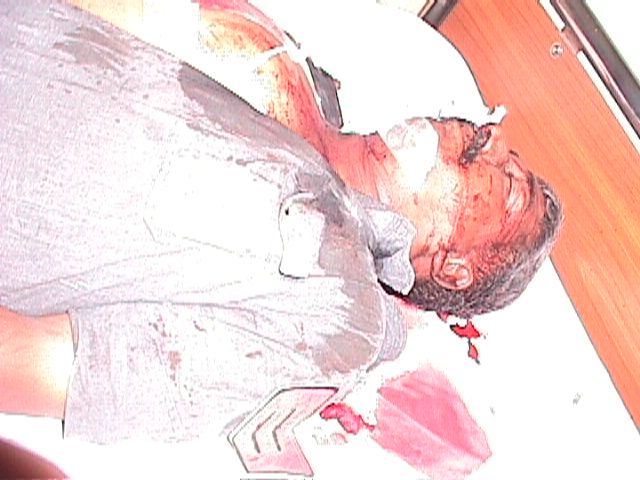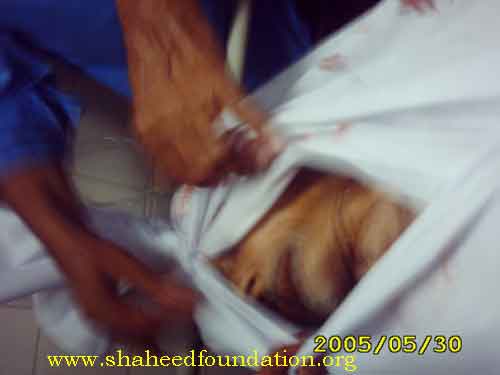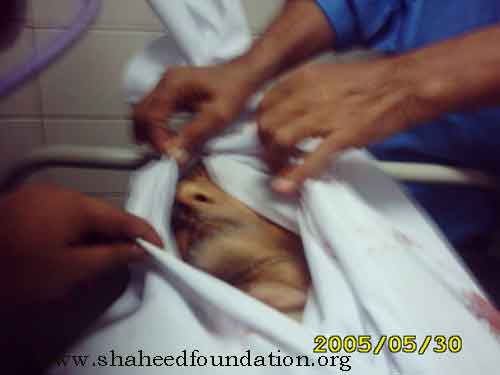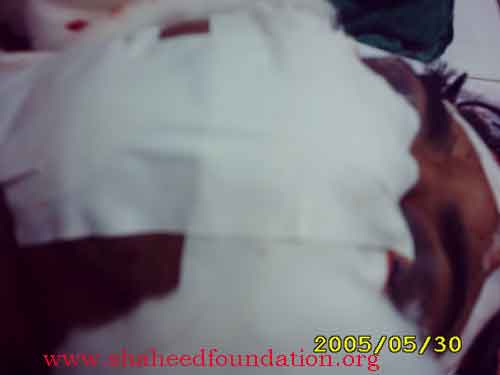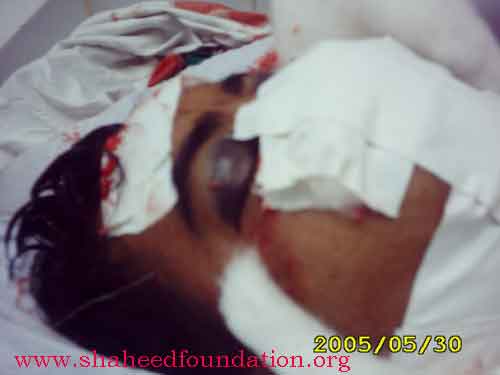 Funeral Prayer of Shaheed Mohammad Ali